By Mandelman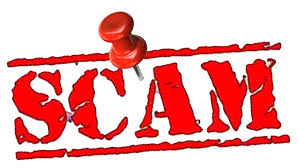 As if REAL loan modifications weren't often illusory enough, now there are scammers masquerading as banks, offering FAKE LOAN MODIFICATIONS… and if that weren't bad enough, the fake mods require homeowners to pay thousands of dollars for nothing.
This past week, Illinois consumer attorney Rick Rogers reported that a homeowner in the Chicago area, a school teacher who had been trying for a couple years to get her loan modified had not been approved… and her home was going into foreclosure. She kept trying though until one day this past fall she received a letter that appeared to say that Bank of America was now approving her loan modification. Here's what the letter said…
'The new loan terms of your pending modification will be as follows, 30 year fixed with a new maximum monthly payment of $732.68… You will be required to pay 3 trial payments for December, January and February, 2014. Your lender is requesting a Reinstatement Fee on your loan of $2,025.24, due no later than 10/04/13. Please see below for mailing and check instructions. The payment must be made by certified funds only. Please contact your case manager with any additional questions.'
As you might imagine, she was absolutely elated at the news.
She immediately called the number in the letter and spoke to her case manager who told her that she'd need to send a Cashier's Check for $2,025.77… and that she'd better hurry because if the check was late she might lose the modification. So, the very next day she went to her bank and sent the check for certified funds by Federal Express… made out to Bank of America Payment Processing Services.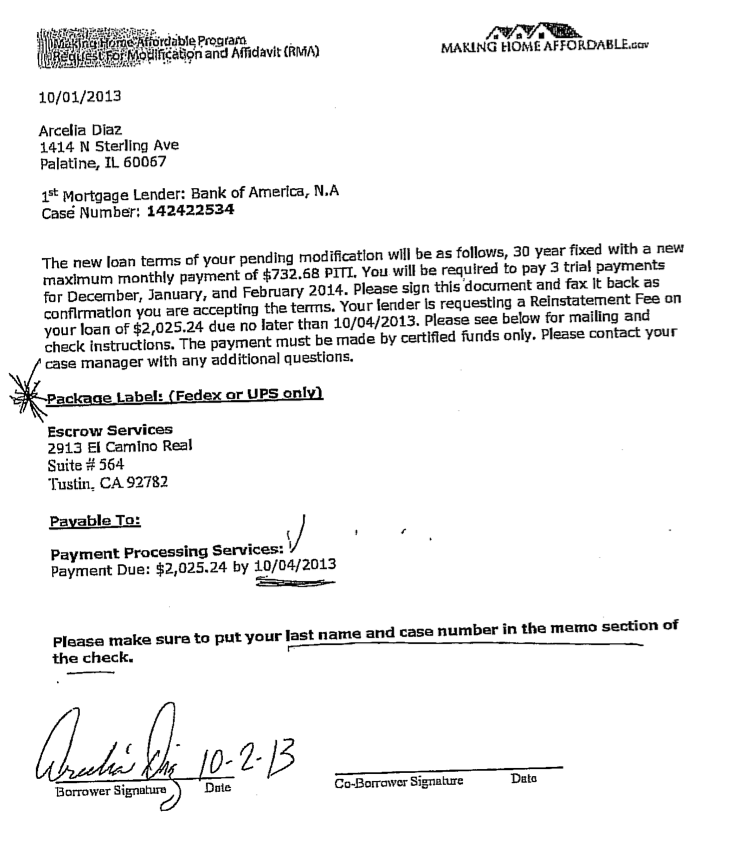 After everything she had been through, her struggle was finally over… and she would not lose her home after all.
Three months later, however, she received a letter from Bank of America saying that her home had been sold at a foreclosure auction on October 14, 2013, just 10 days after she had sent the check for $2,025.77 to Bank of America. She would be evicted in a month if she didn't move out.
How could this possibly be? There had to be a mistake, right? Her loan had been modified. She had called the bank to confirm everything… talked to her case manager…
Or at …read more