By Mandelman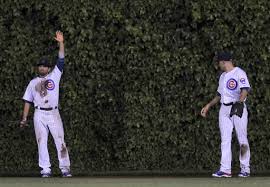 My wife is a Chicago Cubs fan. And if you don't know what that means, then you've simply never known a Cubs fan. You've never known someone who feels a connection to a baseball team on a level the rest of us can barely understand.
The Chicago Cubs hold quite a few notable records. They're the oldest active team in American sports. They haven't won a World Series in 105 years, which is the longest championship drought of any major North American sports team, and they play in Wrigley Field, the oldest National League ballpark in the country, having been built in 1914. The team is the longest continuously existing franchise having existed in the same city for their entire history.
If you've never been to Wrigley Field, it's truly something to behold.
First of all, your seat might be right behind a two-foot wide iron girder, making it impossible to see anything but the two-foot wide iron girder. They still have a scoreboard that someone sits inside of and changes the score by hand. And it sits in the middle of an area on Chicago's North Side known informally as "Wrigleyville," with bustling city streets on all sides. On the rooftops of the surrounding buildings there are bleacher-style seats that get sold out just like the seats inside the ballpark.
Wrigley's outfield walls are covered with ivy, well… not at the beginning of the season, but as the season progresses, the ivy grows thick and green and you can no longer see the brick walls behind. It's the only professional ballpark with an ivy covered outfield wall, and there's no mystery as to why that's the case.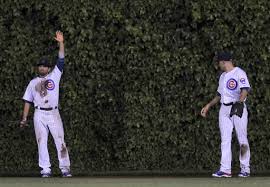 It's not unusual for a ball to be lost in that ivy and when that happens, the outfielder raises his hands and the umpire calls it a ground-rule double.
The wind from Lake Michigan can "blow in" during April and May and knock home runs down to outs. But during summer the wind can "blow out" and transform a harmless fly ball into a home run. And then there's the cross winds that can come up and cause all sorts of havoc. There's no question, Wrigley's perhaps the most unpredictable ballpark in the country.
When the opposing team hits a home run in Wrigley, the Chicago Cubs fan that catches the ball …read more