By Mandelman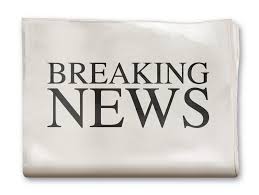 If you're applying for a loan modification, or you're in mediation, or if you've already applied for a loan modification and feel as if you're now on the Loan Modification-Go-Round, then you know that the worst part of the whole experience is the ongoing uncertainty… the feeling of not knowing what will happen tomorrow. It's a feeling that can last for months upon months… and for some has been with them for years.
Well, I can now offer you something that can help change that feeling of dread brought on by the uncertainty that's the hallmark of the loan modification process… it's called the RMBS Trust/Modification Analysis Report, and it will arm you with information not available to the general public… but it's available now through Mandelman Matters.
With this report, when your servicer says they can't do something… you'll know whether what they've said is accurate or not. Imagine the power of being able to show a mediator exactly what's been done to modify the other loans in the same trust that holds your loan.
It's the same information that financial professionals who issue, buy, sell, trade or invest in asset-backed securities, rely on every day…information that's derived from what is reported by the RMBS Master Servicer to the RMBS Trust for the previous month.
In a nutshell, this report provides homeowners with a comprehensive analysis of the loan modification types and performance of the securitized trust that holds their loan. It's shows you exactly what is going on inside the RMBS Trust that holds your loan, so you'll know what's possible and what's not, as far as your loan is concerned… including:
The total number of loans originally held by the trust, and the number of loans that have been modified by the trust since its beginning.
The types of modification in the securitization. (Rate reductions, capitalizations, payment changes, principal forgiveness, interest forgiveness, and term changes.)
Interest rate analyses of pre-modification rates and post-modification rates.
Capitalization analyses, principal forgiveness analyses and term change analyses.
Modification statistics are analyzed by interest rate bands, principal balance bands, year of modification and loan to value ratios.
Includes loan level data unique to your loan's analysis. It uses data from a comprehensive collection from almost all private label mortgage-backed securitizations in the U.S.
Includes deal characteristics, original loan static characteristics, historical status and loan performance data.
You'll also receive the SEC filings for the trust that holds your loan, including …read more