By Mandelman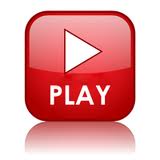 If you're looking to start a fight over dinner at your in-laws, just bring up the topic of eminent domain, specifically as Cornell University Law School's Professor Robert Hockett is proposing it be used to force the writing down of underwater mortgages for homeowners… and take whichever is the other side. My guess is that you won't be invited back anytime soon.
Professor Hockett's premise is simple: underwater mortgage loans and the ongoing foreclosures they create are most significant impediment to our economic recovery. Ergo, the only true solution is to reduce principal balances for those who owe far more than their homes are worth.
He also explains that the problem is that the Pooling & Servicing Agreements ("PSAs") that govern when and how securitized mortgages may be handled in terms of modifications and principal reductions were not written to take into account the situation we face today, and have been facing since at least 2008. He sees them as "suicide pacts" that are at this point not only preventing our economic recovery, but on a course to cause irrevocable harm to investors and homeowners as well.
And he says cities need to employ the power of eminent domain to break the suicide pact and provide for the writing down of mortgage balances before it's too late. It's a plan he and his colleagues have been discussing for roughly six years… and theirs is a group of very smart guys.
Hockett earned his J.D. and LL.M. from Yale University, his Masters in Philosophy and Economics is from Oxford… and he's done regular consulting work for the Federal Reserve Bank of New York, and the International Monetary Fund. His paper, titled: "It Takes a Village: Municipal Condemnation Proceedings and Public/Private Partnerships for Mortgage Loan Modification, Value Preservation, and Local Economic Recovery," has become a guide for cities all over the country that are considering the use of eminent domain to deal with the problems caused by foreclosures and underwater loans.
As Hockett says in the paper's abstract, written in June of 2012:
"Respected real estate analysts now forecast that the U.S. is poised to experience a renewed round of home mortgage foreclosures over the coming 6 years. Up to 11 million underwater mortgages will be affected. Neither our families, our neighborhoods, nor our state and national economies can bear a resumption of crisis on this order of magnitude."
He's right about that, …read more